We have covered many basic general search engine optimization techniques and for this article, we are going to switch it up and go into a topic with a little more niche into it- search engine optimization in the restaurant industry.
It is an industry rather less talked about in the world of search engine optimization. Most people assume that the 'food' speaks when one is to market food. In reality, a lot of work goes into marketing food websites, especially through organic search results.
It deserves as much importance as an e-commerce website or a traditional business-based website that needs to be optimized. So if you are in the restaurant/F&B industry, here are some tricks of the trade when it comes to search engine optimization.
Publish your menu
The most important part of a restaurant's marketing strategy is to put its products out there for potential customers to take note of and eventually, visit your restaurant and provide you with profit. In this case, your food is the main product that you need to market.
This can be done by publishing your menu online so that Google can pick it up and display it as a search query result in the same format of the menu. Google has an algorithm that can display your menu items in the same format a traditional menu follows.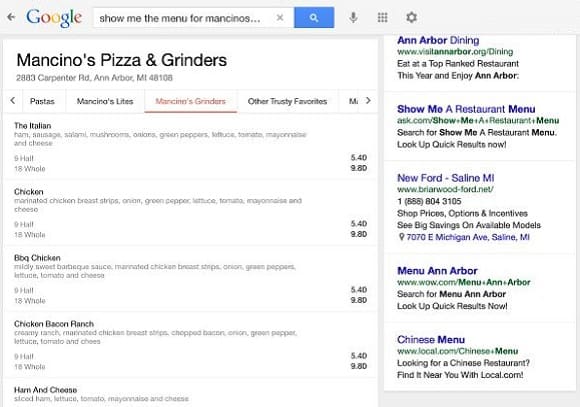 Consumers will be able to virtually navigate through your menu, the same way that they can navigate through it physically.
It is important to state exact prices as well as deals and other offers with your prices that you do offer in-store as it will be a marketing let-down to market different information online and offline. Remember, no matter which medium your consumers will remain the same.
If there are any changes in the menu, it is important for you to update your menu across all media platforms. For example, if you have your menu published on your traditional website as well as food review sites such as Yelp and you intend to make changes to it, you have to do it on all mediums.
This ensures that when Google's web crawlers trail and index your page, they are not presented with conflicting or inaccurate information that may come up on a SERP (search engine response page).
 2. Testimonials
People flock to businesses that tend to have testimonials to their name. This improves the credibility of the business and consumers can be sure to expect quality from a business if a testimonial is given.
It is recommended that you publish a few testimonials about customers' experiences in your restaurant and your food on your website, so that can make your restaurant more appealing to future customers.
Perhaps you can even embed or provide a link to a Yelp website or a food review website of your restaurant so that consumers can easily access objective reviews of your restaurant before having a meal there.
If you also have any gourmand-related awards as well, it is best to at least display a graphic or pictures of your awards to make your brand and restaurant more appealing on your website.
This will ensure that your website can be indexed as more credible, and rank higher on search engine indexes.
3. Reservations
So, your website has been successful in capturing the attention of future diners who would like to have a meal at your restaurant. However, despite checking the high statistics of viewership and readers, you do not seem to have anybody calling in to make reservations.
Why is that so?
You must realize that the whole medium of putting your website as part of a search engine optimization marketing strategy is the internet. Consumers are less likely to switch a medium to grant a request, ie. switching to a landline to call your restaurant up to make reservations if they are already on the Internet.
Your role here as a search engine optimization marketer is to ensure that future diners can be able to make reservations easier and faster as they get enthralled by your website. This can be done by adopting a web-based reservation system.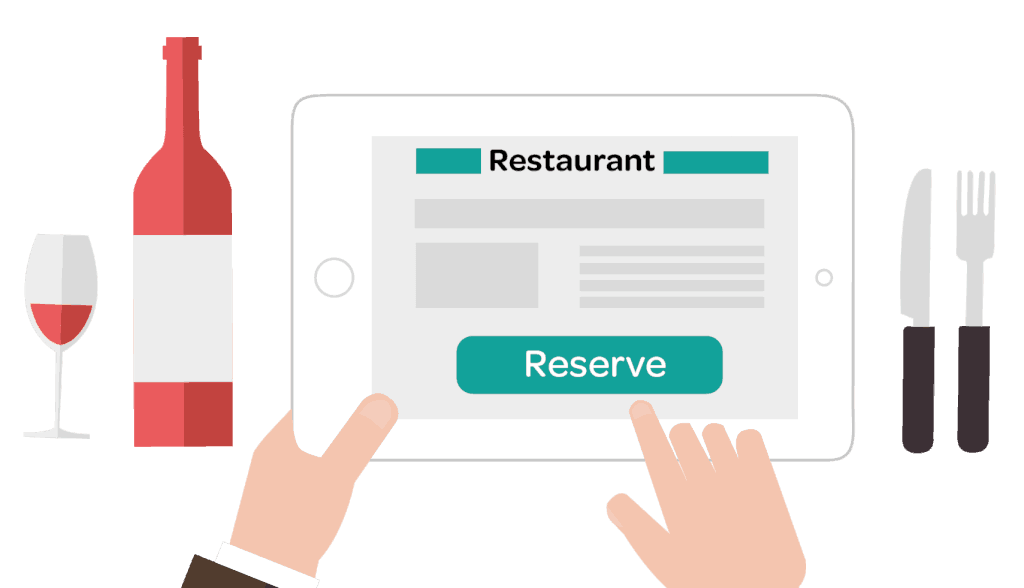 This will make your website more user-friendly overall, and secure customers that intend to dine at your restaurant faster, leading to higher profit margin.
As we all know, in the world of SEO websites that are more user-friendly tend to be favored by Google's search engine algorithms.  Making this crucial step forward may just simply catapult your website's ranking on SERPs.
4. Pictures and photographs of the interior
Besides the food, another important factor for restaurant appeal includes its atmosphere and ambiance. Customers are less likely to visit garish restaurants, as opposed to restaurants that have good decor and are inviting.
However, it is hard to replicate such appeal through a website.
What you can do to optimize your website in restaurant SEO is by adding photographs of the interior of your restaurant. This will make future diners feel more secure in their decision to dine at your restaurant, providing them with some sort of familiarity with your restaurant before they go there.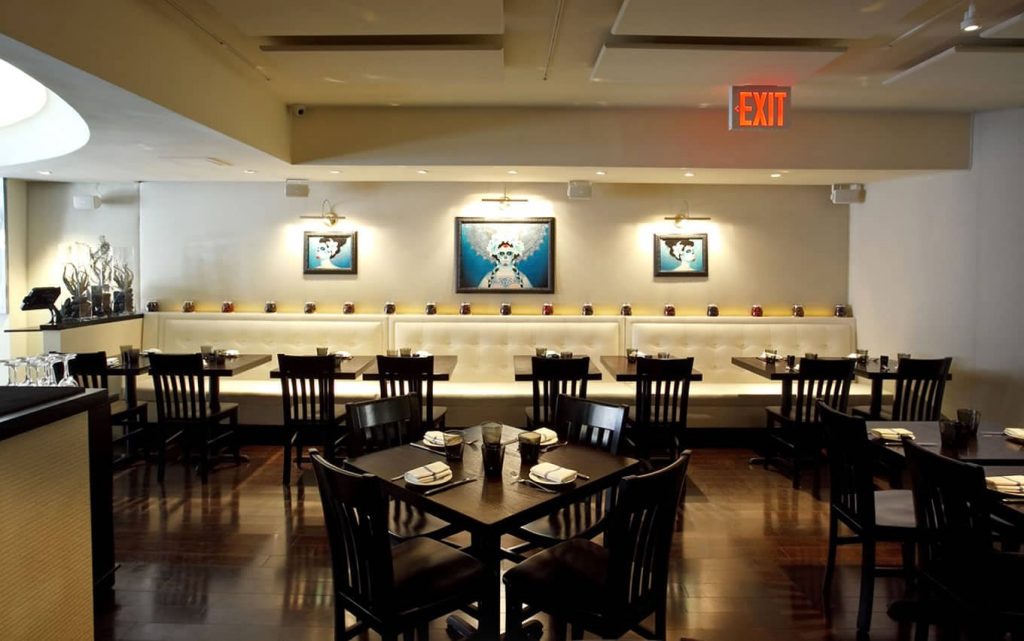 Moreover, you will not only be hitting higher text-based SERP index ranking, but higher image search results in rankings as well.
5. Address
What seems like a no-brainer is a crucial piece of information that many restaurants that start out neglect to put in their websites.
How will you attract more customers if they do not know where your restaurant is located?
It is very important for you to update your website with your location. If you have several locations, you must enter the addresses of all the branches of your restaurant on your website.
This will not only ensure that your website is user-friendly and provides vital information for prospective customers, but it will also ensure that you will hit search engine indexing on subpages of Google such as 'Google Maps', that delivers results of restaurants near customers. It will make your restaurant more visible on the map.
6. Contact information
As a business, you need to be able to have a proper relationship with your customers and one way that you can do so is by providing contact information on your website. This can be in the form of an email address or even a contact number.
This ensures that customers do not feel alienated when wanting to peruse your business' website, and may include inquiries such as dietary restrictions/complications that if you can settle through communication, will lead to better customer satisfaction.
7. Website design
Website design is another factor that ranks in high search engine index ranking when it comes to restaurant SEO. This is because the easier it is for future diners to access your site, the more likely they are to a) visit your restaurant and b) recommend it to others, both results leading in an increased profit margin.
Your website design need not be too frilly or convoluted. For restaurant based SEO, what is required is a clean, yet inviting interface that is organized and advertises the food in your restaurant.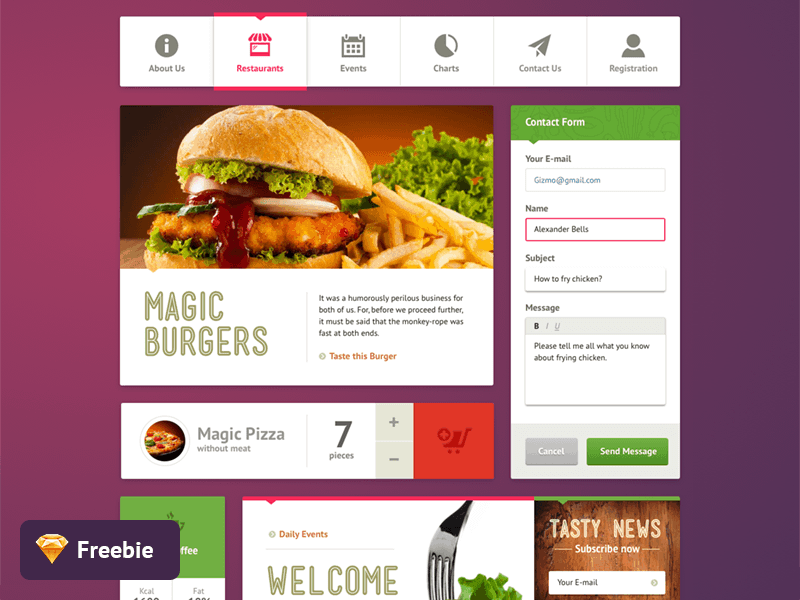 Related tabs and links should also be clearly stated so that visitors will be able to locate contact information and your location easily.
8. Location-based SEO
When it comes to the food industry, one starts small. Not even in the online marketing world, but also in terms of physical establishments.
Restaurants usually open one branch in one location and if it is successful, move on to other branches in other locations. Similarly, your focus on SEO should begin with one restaurant and the location of that given restaurant.
For example, if you are opening a restaurant in Connecticut you should include your location as part of your keyword optimization strategies. This will target specific searches to index your website as a high ranking result, in terms of search queries such as 'restaurants in Connecticut' and et cetera.
Not only will you rank high in the regular text-based SERP, but this will also rank up high in Google Maps results as its system is trained to recommend services and amenities as well as restaurants near potential customers' GPS readings.
That sums up the basics of restaurant based SEO. You should be able to do all of these particular optimization tricks before you move on to much larger-scale optimization hacks.
As usual, keep optimizing!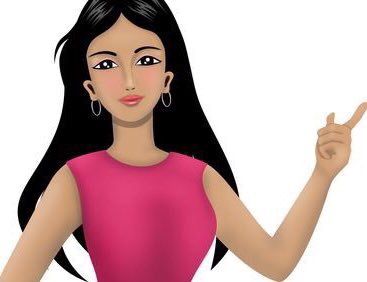 Grace Sarkunan is an aspiring physicist. She has had several accolades in writing, such as a distinction in the New South Wales ICAS Writing competition. Having attended several conferences at the Institute of Advanced Studies in Singapore, she enjoys branching out to different technical fields- search engine optimization being one of them,